You know that you want to do more for your public relations efforts, but with so many PR tools and options out there, where do you actually get started? Rather than give you an endless list, we pulled the three simplest PR tools we could find to help you connect with reporters, search for topics and influencers, and write great headlines. While there are a ton of great tools in these areas, these are a great place to get started.
Connect with Reporters and Develop Sources: Help a Reporter Out
Do you ever wonder how people get mentioned or quoted in stories? A great way to develop media sources is through HARO. This free service has been around for years and continues to be a PR staple. While HARO does have a few simple rules, it's easy to signup to receive pitch requests.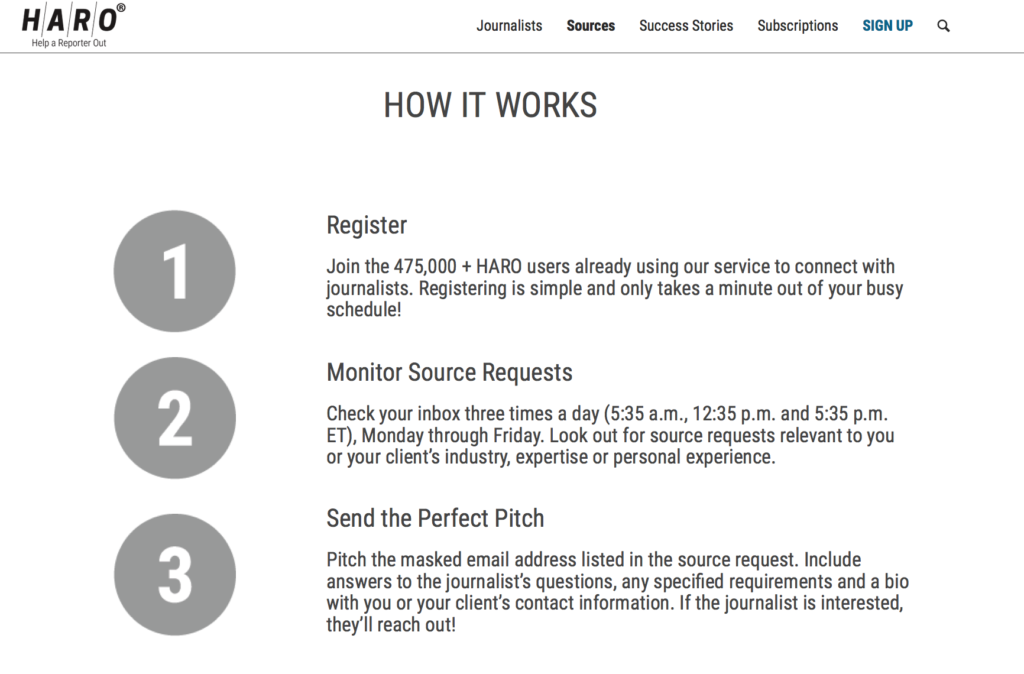 Once you register, make sure you set your preferences for what kinds of topics you can serve as an expert in:

That's it! Follow the rules and you'll start developing sources and possibly get some great media coverage as a trusted expert.
Searching for Topics and Influencers: Buzzsumo
Once you have your sources, or you're writing a particular pitch, how do you find the right angle for your story? We've found Buzzsumo to be a great option. Buzzsumo shows the most popular stories based on your topic along with backlinks and "sharers" (full disclosure: some info requires you to signup for their premium plans). Even just the snapshot and free view can give you a heads up on what's popular around your topic.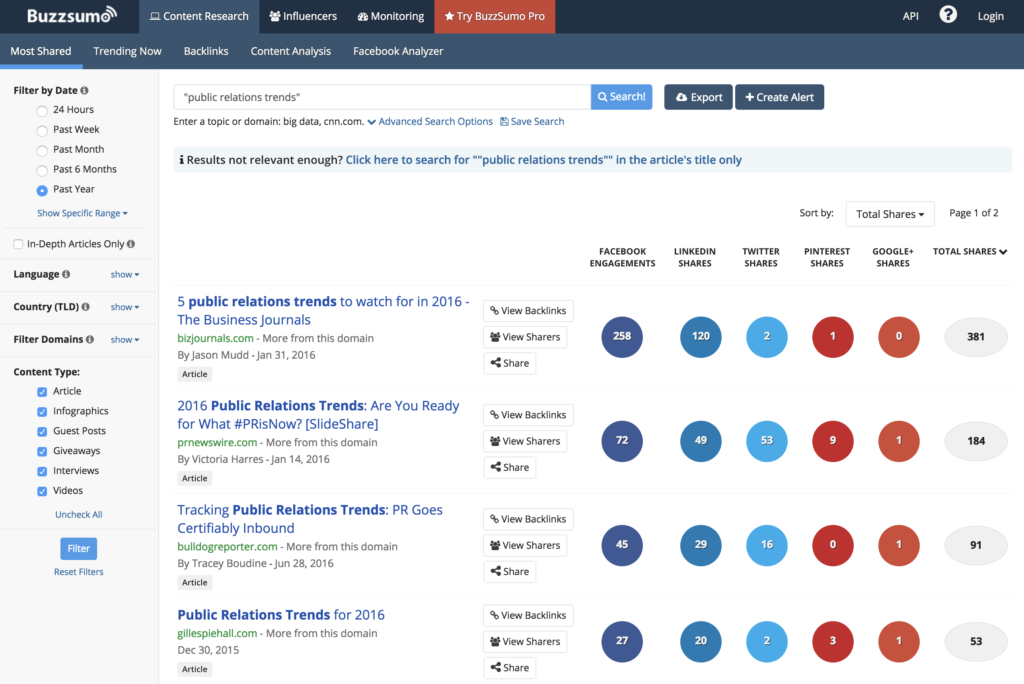 Finding topics for things to write about can sometimes be a challenge. If you can turn around a story quickly, the Buzzsumo "Trending Now" feature is for you. With a breakdown by category, you can quickly see what stories are trending: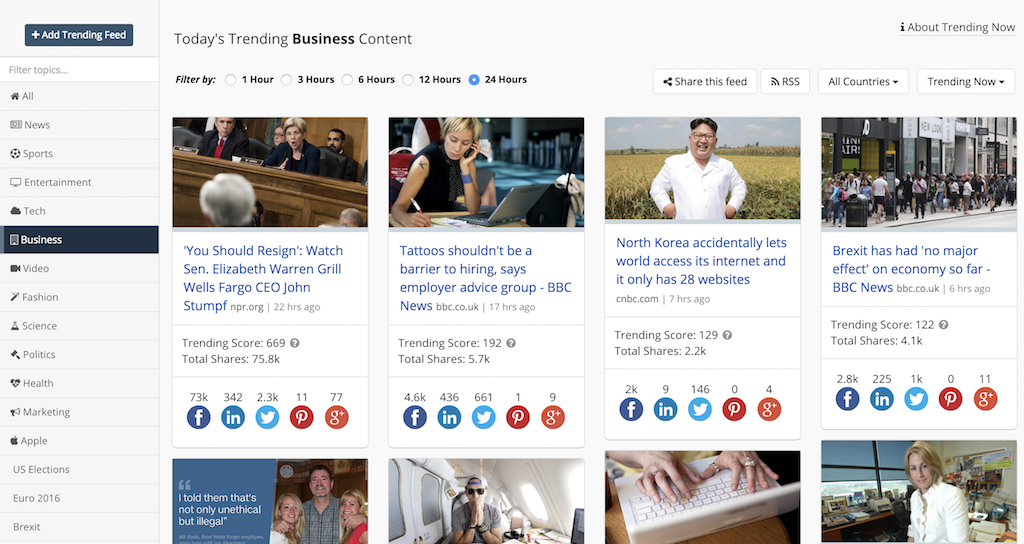 You've written a great article, press release, or story, but now what? Getting people to click your link is all in having a good headline. Thankfully, or friends at CoSchedule offer a free Headline Analyzer. This great tool analyzes everything from word count to word balance to guide you to the perfect headline. They also drop a lot of great tips and resources such as "Proof That Emotional Headlines Get Shared More on Social Media."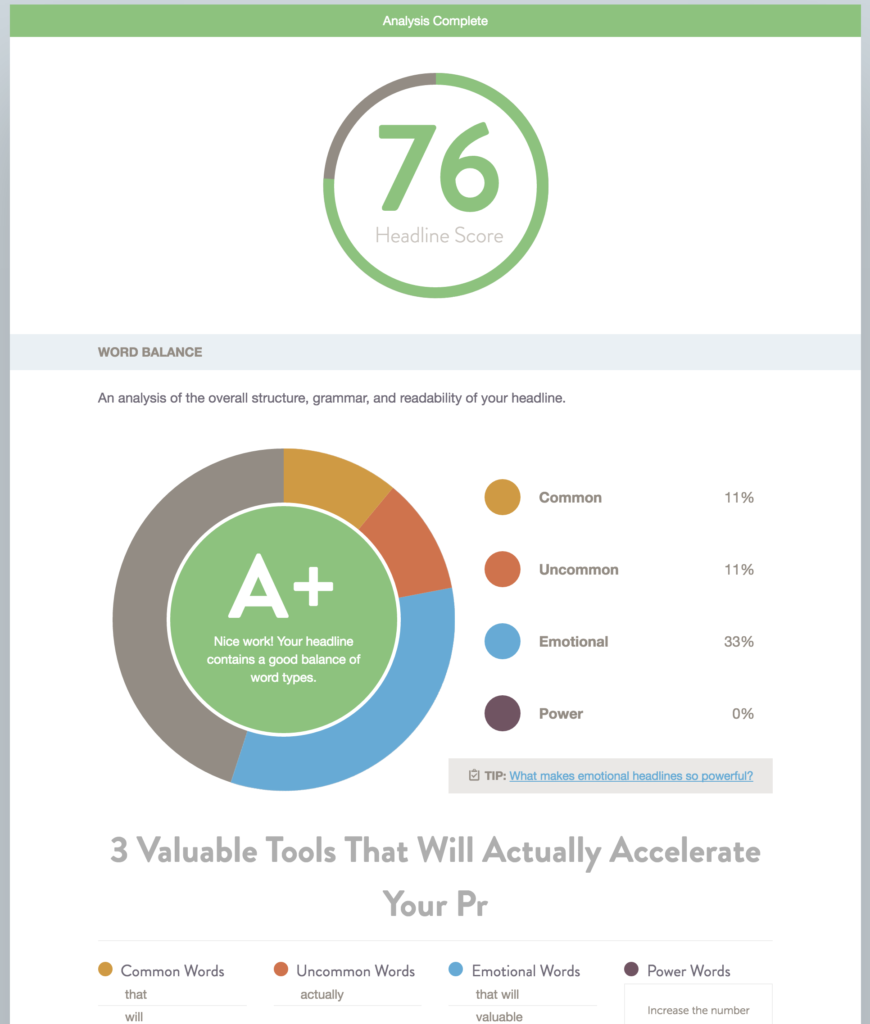 Another great resource CoSchedule has shared is how to write headlines that drive traffic. They give you the full rundown on list vs. "how to" vs question vs generic headlines, to word choice and keywords.
We hope you find these three tools valuable as you accelerate your PR efforts. What other tools or feedback do you have? We'd love to get your thoughts in the comments.